Packaging and shipping of bathroom mirrors from DHEEM
06-08-2022
Since the mirror is fragile, in order not to be damaged during transportation, the inner and outer packaging of the mirror is particularly important. What is inner packaging? It is the packaging inside the carton when the mirror is put into the carton, and the outer packaging is the packaging outside the carton after the mirror is installed.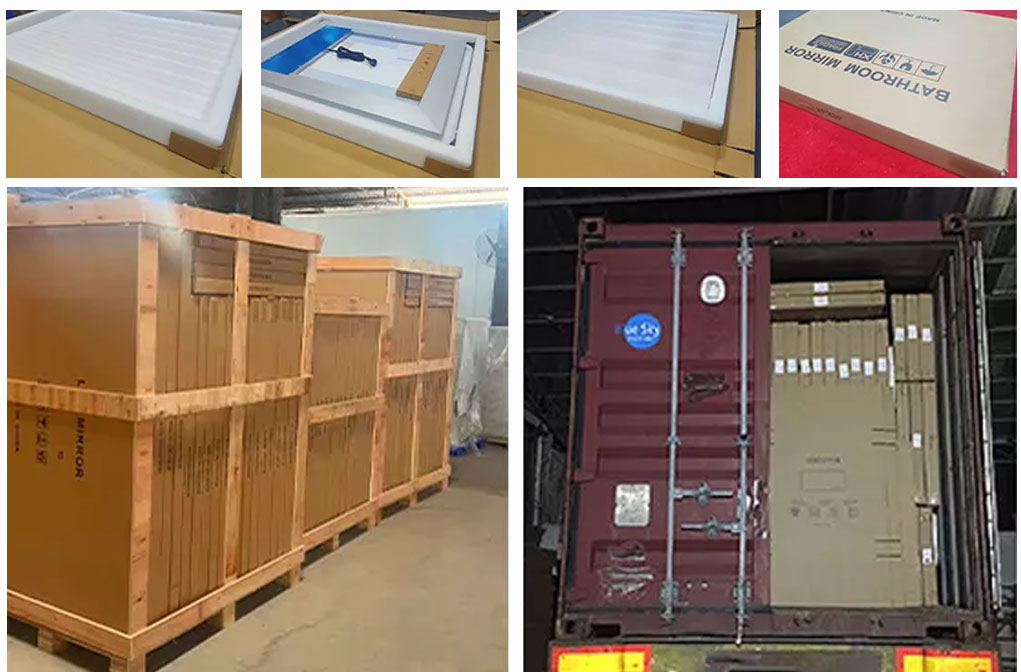 After the production of bathroom mirrors is completed, a protective film will be affixed first. For square mirrors, safety corners will be placed around to protect the safety of the four corners. Then put foam at the bottom of the carton, put the mirror into the carton, and then spread the foam around the mirror. Or choose pearl cotton to protect the mirror. In addition to these inner packaging. In order to better protect the safety of the mirror and the outer packaging, the two most common types of outer packaging are packing tape and a wooden frame on the outside of the carton. Generally, the mirrors shipped separately will be marked with wooden frames.
After the inner packaging and outer packaging, it is the problem of transportation. Mirrors are fragile and expensive to ship. Therefore, we must choose the mirror transportation method carefully. There are also options for transportation. Due to the problem of vulnerability, the mirror will generally send logistics instead of express delivery. And those who are close by will be transported directly by vans or small vehicles, and those with large quantities will be transported directly by a large truck.
mirror wholesale export shipping method
As an experienced mirror manufacturer, we have some experience in marine mirrors.
DHEEM's mirrors will be shipped according to the contracted delivery schedule after strict inspection.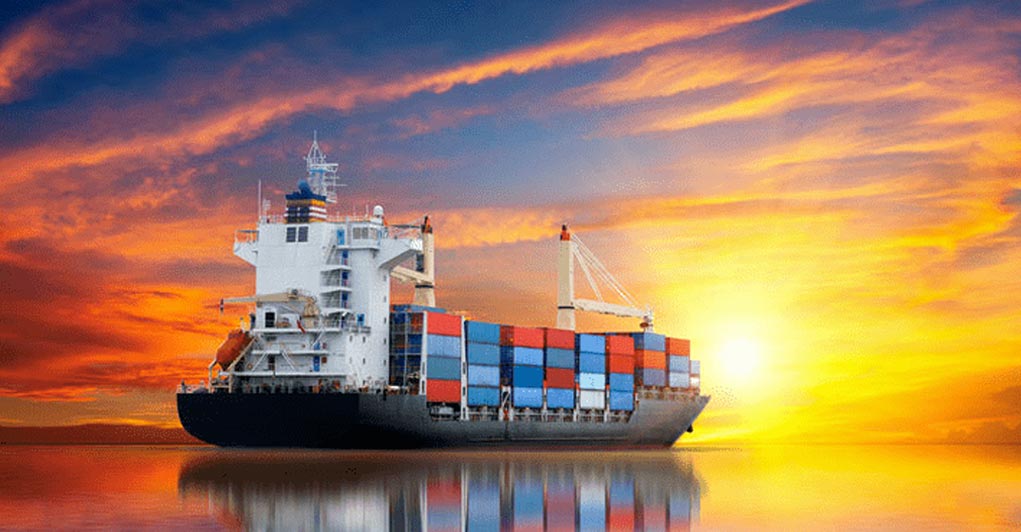 FCL loading
We ship empty containers from warehouse to factory. Loading is arranged by experienced factory workers.
All mirrors can only be installed vertically on the narrow side, with almost no gaps between each box. This avoids damage caused by shaking during transport. Since most orders will contain products of different sizes, factory workers will make better use of container space through calculation and experience while ensuring product safety. Avoid lost boxes to save our customers' average shipping costs.
We inspect and clean empty boxes before loading, take photos and record the entire loading process. After loading, the tail of the box will be reinforced with nets to improve the safety of unpacking the goods. The entire container was virtually undamaged in transit.