How to Upgrade your Bathrooms
25-02-2023
Turn your bathroom into a relaxing and comfortable space that's customized just for you. Whether you want a complete bathroom remodel or just need creative bathroom ideas, we've got you covered.


Breathe new life into your bathroom design with updated bathroom decoration and luxury bathroom fixtures like vanities, shower doors, shower tile, enclosures, toilets and more.Besides, adding a few smart bathroom products will also make all the difference to your experience.
If you're not in the market for a total bathroom renovation, updating the details can make an impact, too. For example, installing new bathroom hardware and other bathroom sets — which may include towel rods, towel hooks,mirror cabinets pulls, framed bathroom mirrors and more — can bring a new, cohesive look to your space.
Furthermore,replenishing the light source in the bathroom with the light function of some products,to make the whole bathroom more good illumination is a good idea to easy get your bathroom a new look.
A good smart bathroom product is smart,practical,space-saving,good design....
Here,you should pay attention to Dheem's smart led mirror and mirror cabinets.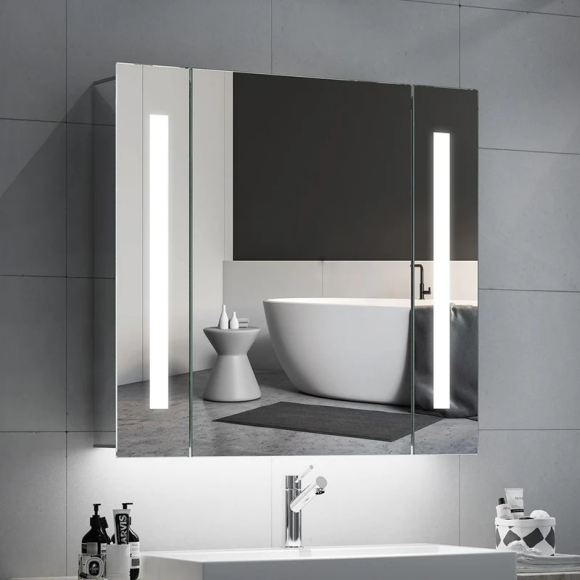 Dheem will achieve all your ideas with functional mirror cabinets .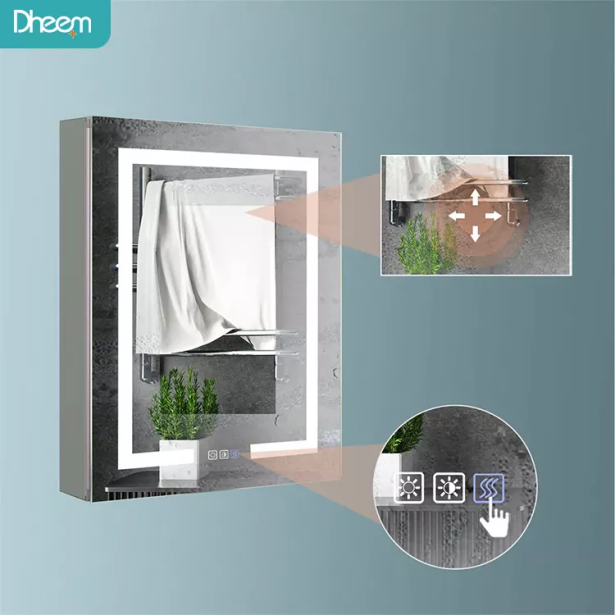 Dheem's mirror cabinets with kinds of appearance design,classic, luxury,modernism and any customization to meet most bathroom decoration style.
The features-- adjustable shelves,customized size,wall-mounted or recessed installation to upgrade or save your bathroom space.
The functions-- light, we have kinds of light desigh to better decorate your bathroom,at the same time replenishing the light source in the bathroom.
Other customization--defogger,dimming,color temperature changing, RGB light,bluetooth, speaker.... a mirror cabinet will satisfy all your expection for a smart product and start your smart bathroom experience.
Let's creat a magical bathroom that understand you,relax you....gives you a greater understanding of comfort and smart life.
All is in Dheem,pls reach to us get more information www.dheem-mirror.com!