HOW TO CHOOSE A BATHROOM MIRROR
18-02-2023
Mirrors are widely used in bathroom decoration these years.But how to choose a bathroom mirror? What factors are necessary to considered?
Dheem as a professional mirror manufacture with 13+ years experience,here we will sincerely share some experience with you,may will solve you some confusions.
1. Bubbles, imperfections, discoloration and spots are the common problems in mirrors,so when choosing the bathroom mirror, you should carefully check the details on the mirror's surface.DHEEM do 100% full inspection in the mirror inspection phase,we promise be responsible for the quality of each mirror. DHEEM only use cooper-free silver mirror.Cooper-free silver mirror is also called environmental mirror,it's great different with normal mirror. Cooper-free silver mirror use special tech treating instead of the traditional copper plating for normal mirror,that effectively prevent the mirror from being scratched. The wear-resisting effect, adhesion, corrosion resistance and other properties of copper-free silver mirror are all better than normal mirror, and the reflective rate is higher. Copper-free silver mirrors last longer than normal ones.The mirror's thickness also should be considered. 5MM is a suitable thickness as the top choice for most people. And a piece of explosion-proof membrane on the mirror's back is necessary.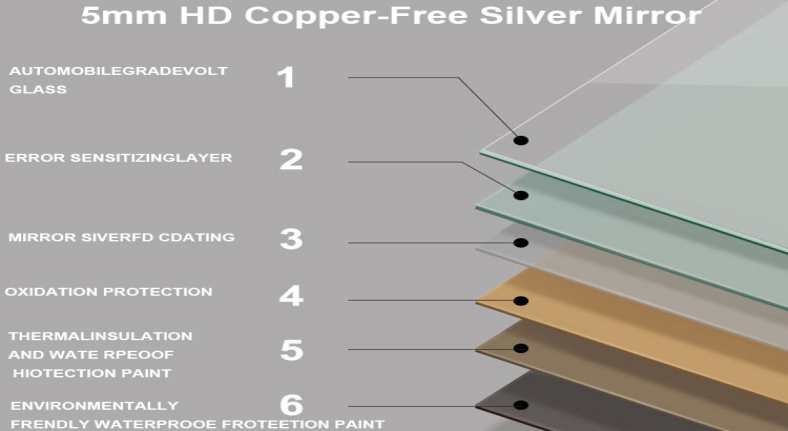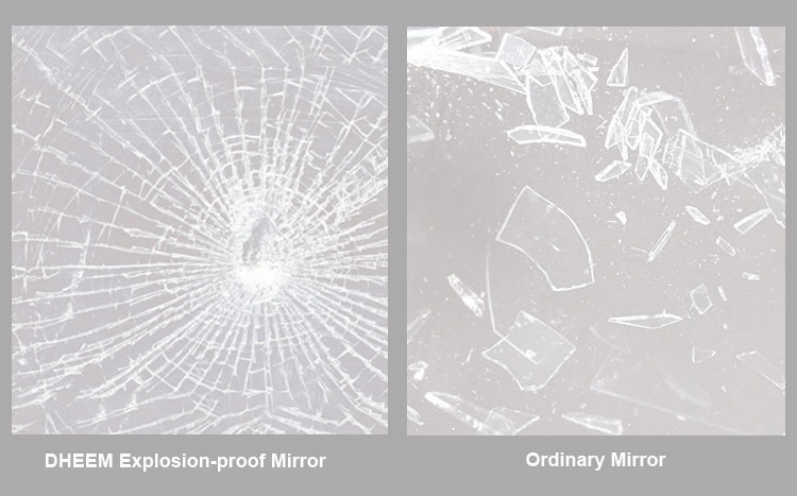 2. When choosing a bathroom mirror, you can use the linear objects in the distance as a reference to observe the quality from front, side and reverse angles. When the mirror of good quality moves the line of sight, the linear objects will not bend and deform.
3. How to choose the functions for bathroom mirror.
These years the regular mirrors can't meet people's needs anymore.A smart,multifunctional mirror is more and more needed .First is the light,mirror with light can decorate your bathroom and replenish bathroom light source. Besides, for girls who need to make up, mirror with lights are very necessary.
Other functions about mirror are touch sensor switch, defogger,dimming ,color temperature changing,time and temperature display,bluetooth and so on. Dheem do any functions combination or customization according to your needs.
Among these features, we particularly recommend defogger.At the time after you had a hot shower,you will know how practical the defogger is.You will no longer be troubled by the moisture on the mirror. The defogger will warm the mirror that can keep the mirror's surface is dry and clean. So the light and defogger are the basic functions for a bathroom mirror,also are our most client's choices.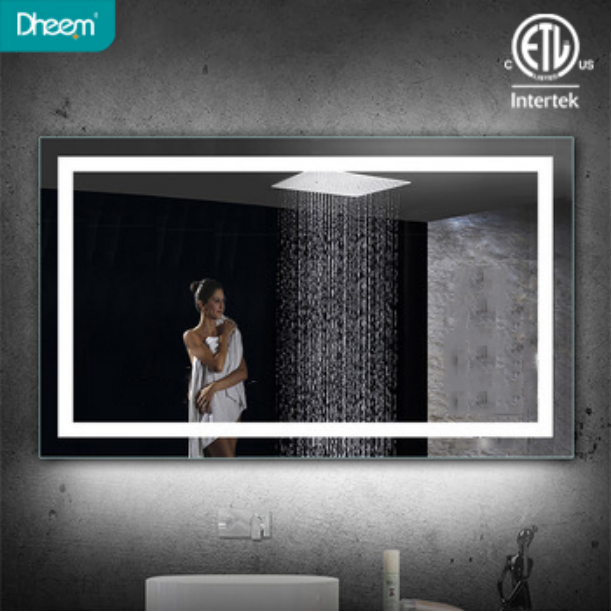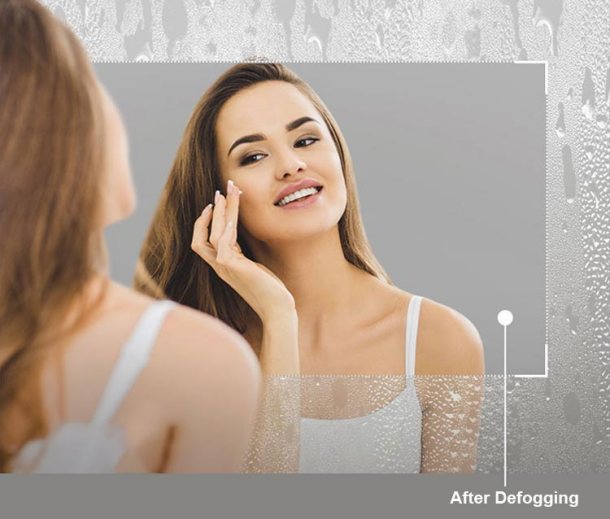 If you're interested in more information about bathroom mirrors,
pls visit www.dheem-mirror.com